The Philippine National Police (PNP) is true to its advocacy in advancing peace through non-violent means. This advocacy is central to the PNP's peace and security framework "M+K+K=K," which is part of its "Peace Program." And they showcased this commitment during its recent implementation of the Youth Development Summit (YDS) from April 3 to 5, 2023, at Saint Louis School of Sablan.
The YDS program, organized and implemented in collaboration with the Regional Mobile Force Battalion 15 – Technical Support Company, aimed to champion peace through education while also developing the participants holistically. The program's activities included lecture-trainings, team building activities, and self-reflections.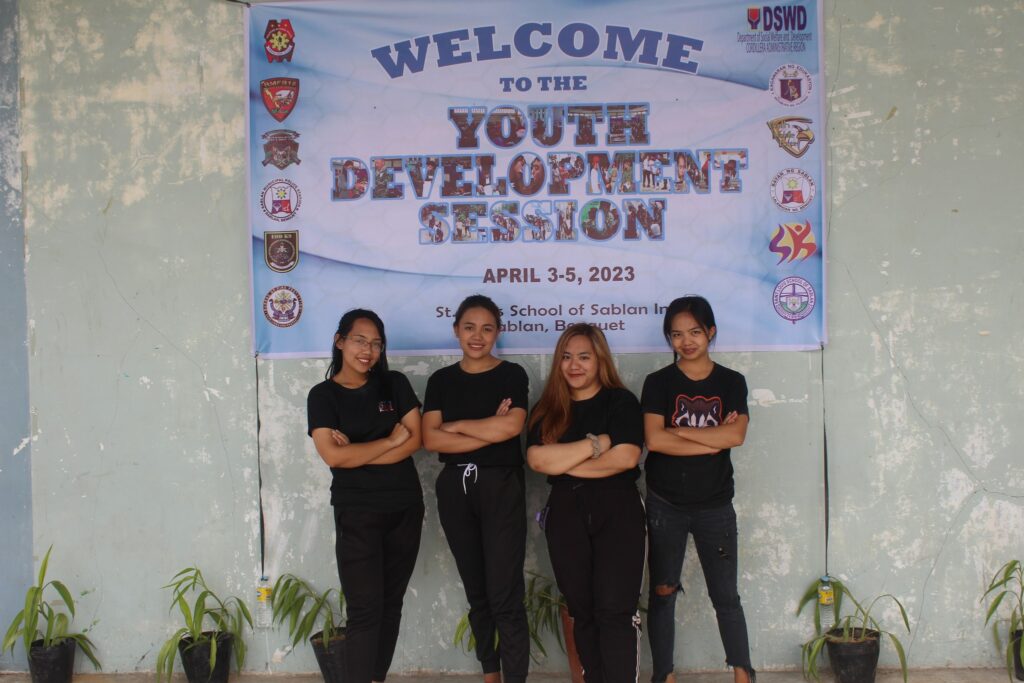 The three-day program commenced with lectures on roles of the youth in the community, special laws on Youth and Children, and a youth camp in which the participants were divided into groups whom they stayed with for the whole duration of the three-day activity. On the second day, the program focused on education and mental health awareness, with a Basic Life Support (BLS) training, team building activities, and a campfire held in the evening.
In an effort to develop students into valuable members of society, the series of activities have been designed to address various aspects of their lives encompassing both social and personal elements. Additionally, these sessions serve as a platform for young individuals to forge connections and establish a peer support system, while also building rapport with the Philippine National Police (PNP).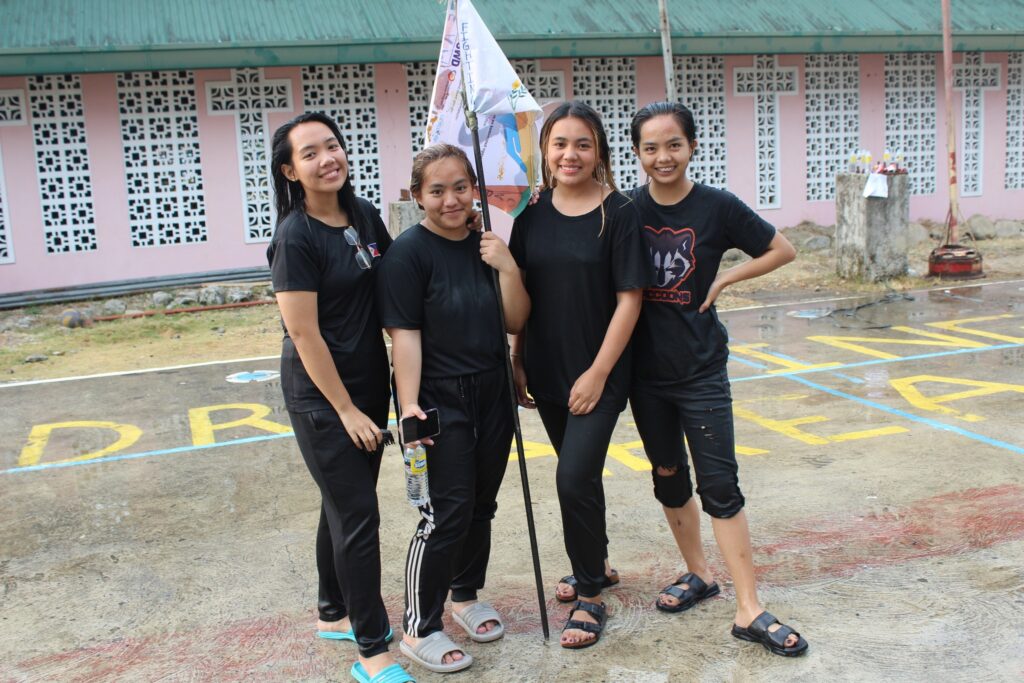 Gano, a student leader and President of the SBAA's Junior Executive Circle, has fully embraced this initiative. Her participation in these programs has helped to solidify her vision of leadership, inspiring her to continue to serve as a role model for her peers and fellow student leaders. By engaging with her community through activities like this, Gano hopes to make a lasting impact and create positive change in the world around her.Overall, the program was successful in promoting peace through education, while also fostering a sense of community among the participants. The program was well-received by both parents and students, and is set to serve as a model for similar initiatives in the future.
Article by: Sunshine Grace Gano and Alyssa Lapada
Photos by: Regional Mobile Force Battalion 15 – Technical Support Company