The Panagbenga Festival, known as the flower festival, is one of the most anticipated festivals in the City of Pines. It was a month-long festival held from February 1, 2023, to March 5, 2023. The City Government of Baguio, in collaboration with various organizations, had prepared and planned numerous activities or events. The most-awaited events were the different parades and the Session Road in Bloom. Can't seem to get over the Panagbenga Festival that just ended? Well, here are some updates or involvement of the School of Business Administration and Accountancy during the festival.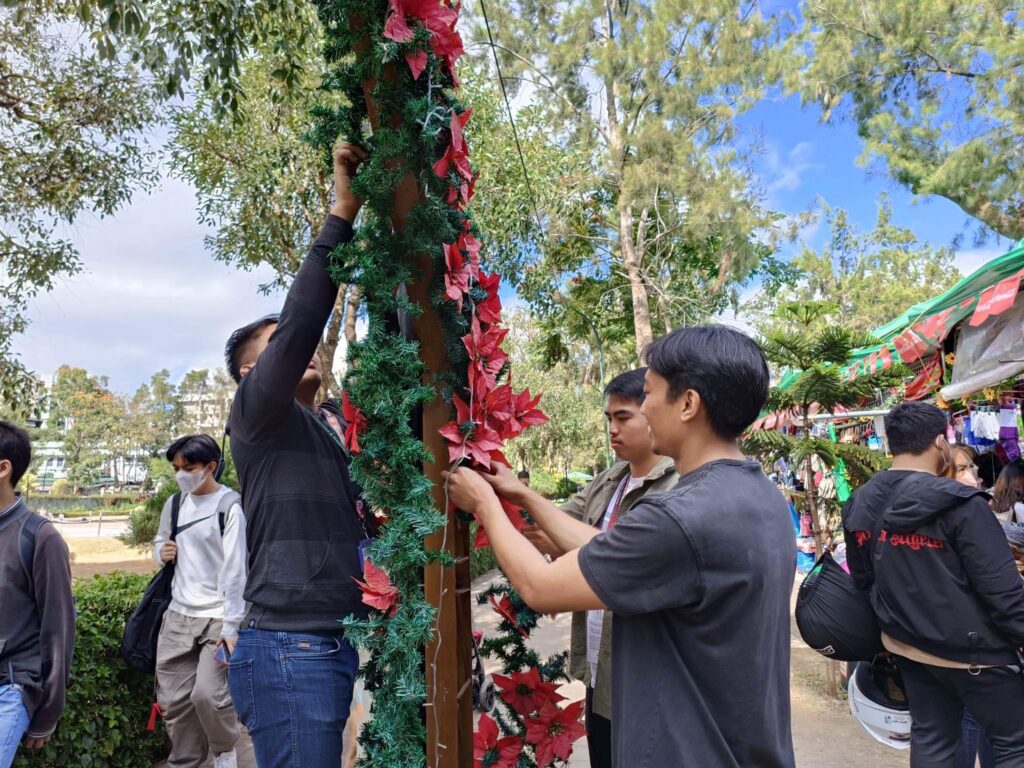 Did you know that the School of Business Administration and Accountancy students had their involvement during the festival through their Host Training Establishments? As part of the curriculum, SBAA OJT students were assigned in various departments of the City, including the Girl Scout of the Philippines-Baguio and the Baguio Tourism office. Students from SBAA were able to take part in the recently concluded Panagbenga Festival thanks to the HTEs. The OJT students claim that while they were on duty, they were able to assist and take part in the Grand Street Parade as well as other events.
The students on duty at the GSP-Baguio assisted the Girls Scouts in organizing and attending to their needs before and during the parade. Along with being able to participate in the parade, the OJT students working at the Baguio tourism office actively assisted in running the festival's programs and events, like the fluvial parade at Burnham Lake. The students were also featured in one of the videos that the office produced in collaboration with Jollibee Food Corporation. The goal of the aforementioned video, which discussed how visitors and locals can enjoy the City of Pines while being responsible citizens, was to promote responsible tourism
On-the-Job Training programs are one of the most exciting parts of college life. And as one of the first face-to-face OJT programs of SBAA since the pandemic, this OJT program is one of the most notable ones. Students can get first-hand experience in an organization or environment similar to their future employment. To be involved in the City's events such as Panagbenga Festival through the HTEs allows them to be exposed to, socialize with, and learn more about the society's activities. 
Article by: Daphlyn Fag-ayan