University of Baguio School of Business Administration and Accountancy student and Baguio's Pasa-Kalye Group of Artists member, Daphlyn Fag-ayan, organized a community art jam and workshop last April 15, 2023 at the Pinsao Pilot Project Covered Court.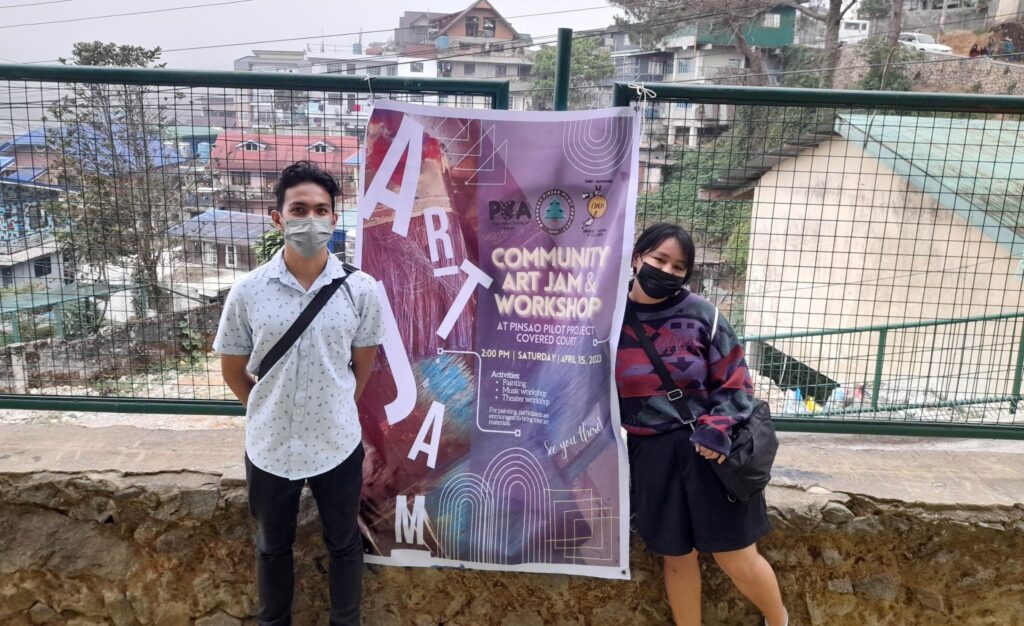 Fag-ayan was backed by the Pasa-Kalye Group of Artists, Barangay Pinsao Pilot Project, and Dap-ayan ti Kultura iti Kordilyera in organizing the art event. It includes painting, music, and theater workshops in which the children of Barangay Pinsao, where Fag-ayan also resides, have participated.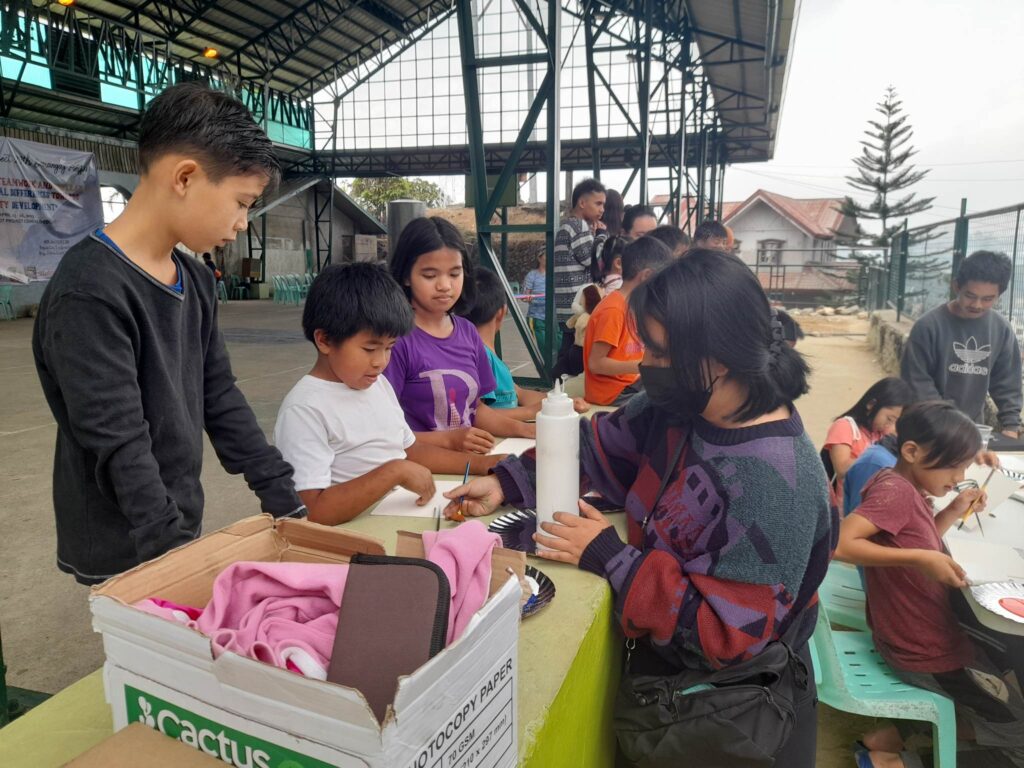 The art event is a part of the Pinsao's Barangay Fiesta with the theme "Nurturing Unity, Teamwork and Cooperation Amidst Individual Differences Towards Community Development." The three workshops for the art event took place simultaneously, with Fag-ayan teaching the participants in the painting workshop and Dap-ayan ti Kultura iti Kordilyera teaching the participants both in the music and theater workshops. Moreover, the Pasa-Kalye Group of Artists provided the painting materials needed.
Fag-ayan has always enjoyed participating in outreach programs since her junior high school years and the art event was a way for her to encourage the children to discover their talents at a young age. She believes that this is also an avenue to foster meaningful relationships within her community.
Fag-ayan has been a member of the Pasa-Kalye Group of Artists since 2021 and she has already participated in over five local exhibits. She believes that through art, anyone can express their thoughts and feelings. With her small wins as an artist, she continues to have a desire to improve and learn more about other painting skills while creating her masterpieces. Through her art, she seeks to evoke positive emotions and inspire other people.
Article by: Sunshine Grace Gano and Alyssa Lapada