Business Administration Major in Operations Management student, Sunshine Grace Gano, attended the National Youth Summit on Transformational Leadership and Good Governance which was held last April 11-12, 2023 at Baguio Convention and Cultural Center.
The conference was organized by the Association of Filipino Youth for Civic Action to empower the youth. Delegates were a mix of youth from Baguio City, Mindoro, Pangasinan, Bulacan, Cebu, Apayao, etc. It was an avenue for the youth of the Philippines to be instilled with a sense of responsibility and ownership for their actions and to develop their citizenship and involvement in their communities.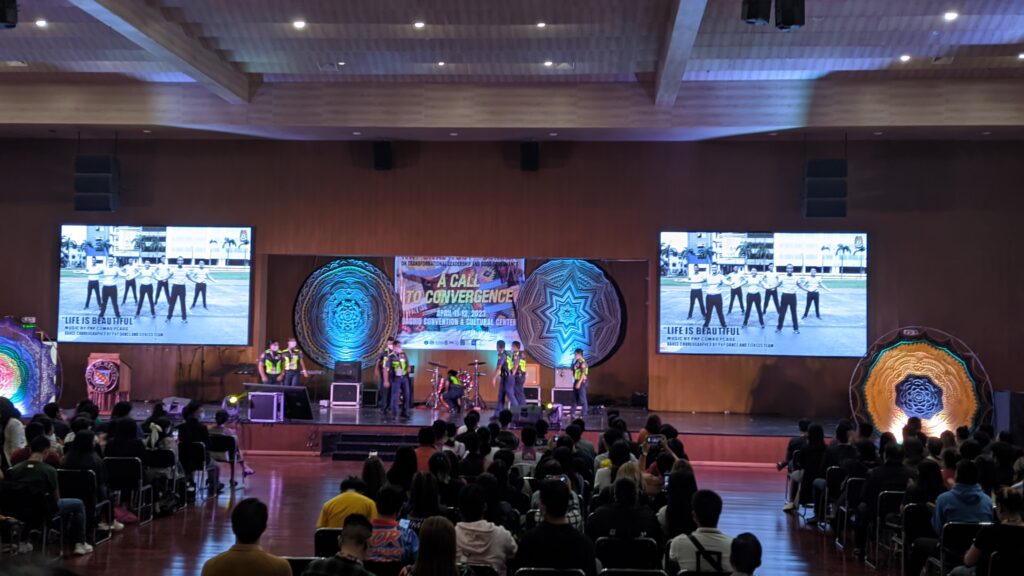 The speakers of the conference include Hon. Benjamin Magalong (Baguio City Mayor), PGen Rodolfo Azurin Jr. (Chief of Philippine National Police), Hon. Levy Lloyd Orcales (Councilor and Chairman of SK Federation Baguio City), Bishop Noel Pantoja (National Director of the Philippine Council of Evangelical Churches), and Ms. Venus Raj (Executive Director of Simula ng Pagasa – SIPAG and Miss Universe 2010 4th Runner Up), with many others.
It is a program which aimed to provide learning opportunities and character development for young people by empowering and supporting them to contribute, steer initiatives, and lead their own youth-led programs and activities. It was also a platform to forge strategic partnerships with other public and private sectors and other stakeholders which could share collective visions, thereby further increasing the capacity of young people to build on their skills and aptitudes for their own personal growth and their community's long-term success and development.
All throughout the conference, Gano was inspired to take an active role in promoting good governance and leadership in her community. She was particularly moved by the keynote address of Venus Rah, who emphasized the role of Filipino youth in nation-building and the need for young people to be involved in creating positive change in their communities. She found the discussions to be engaging and insightful, and she was able to connect with other young people who shared her passion for making a difference.
As a Business Administration Major in Operations Management student, Gano saw how the concepts she learned in school could be applied to the real world. She realized that her education could be used to promote efficiency and effectiveness in community initiatives and programs.
Overall, the National Youth Summit on Transformational Leadership and Good Governance was a valuable experience for her. It reinforced her commitment to being an active and responsible citizen and provided her with the tools and inspiration she needed to make a positive impact in her community.
Article by: Alyssa Lapada and Sunshine Grace Gano